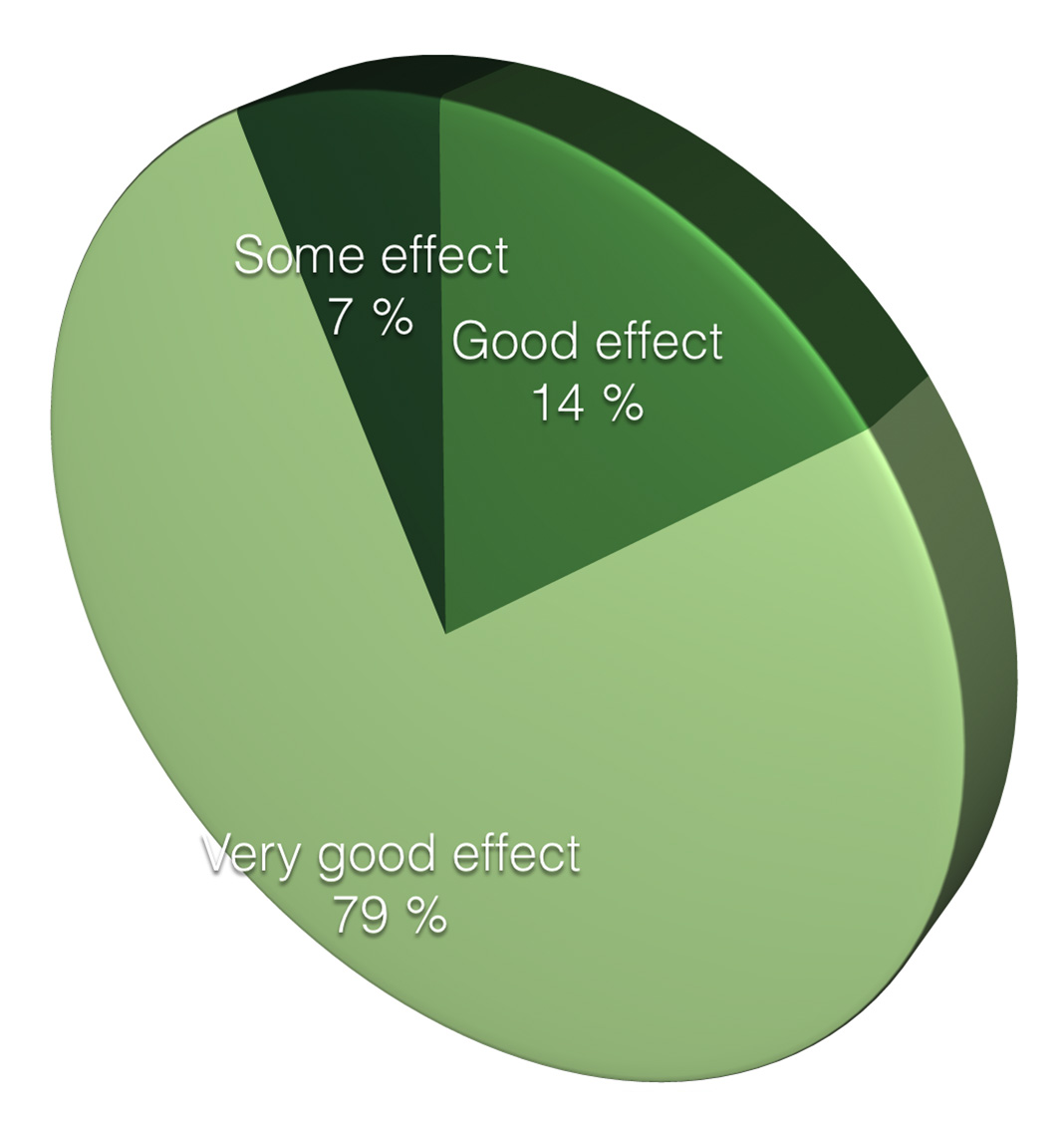 A clinical study has been performed by Dr Gina Topan, Dermatologist in Helsingborg, Sweden.
The investigation included 28 patients between 8-77 years of age, diagnosed with Atopic Eczema.
Of the 28 patients that were included in this investigation, 93 % experienced a result that the responsible dermatologist judged as Good or Very Good, whereas 7 % of the patients experienced a minor improvement.
The dermatologists evaluation of the result.